Hello, only one sketchpage left in my to do list, so I might as well open a sketchpage commission!
Since I'm in need of money right now, I decided to turn this one into an auction instead.
(Please do read this before bidding!)
-I'll start working on your sketchpage by 27 April.
-Please send the payment 48hours after winning. If you couldn't, do notes me so we can talk stuff out!
-I can't draw the following: Anthro, mecha, R18, yaoi, yuri(light gl/bl is still acceptable.)
Sketchpage details:
-A4-300dpi
-One character/sketchpage! I can add mini cameo but only that far.
-The sketchpage always include a fullbody. The rest varies, but usually I include 2 waist up, chibi(s), headshot(s) and really small chibi(You can check the sample below!)
-I'd prefer if you give me background stories and such-your character preferences, hobbies, etc. Please avoid asking for too detailed pose(s), but you might as well request some if you want to.
SAMPLE: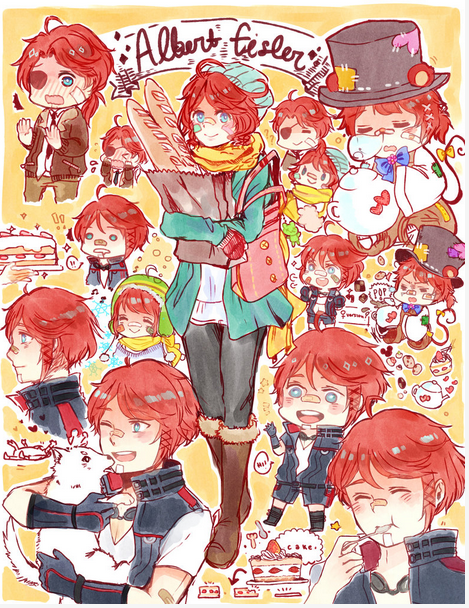 Starting Bid: $45
AB: $90
Auction going to end in 72hours, and 2 hours always added after latest bid. Thanks for reading, have a nice day!
Winner: